Regulatory Compliance
DEFENDING ORGANIZATIONAL DATA
The theft of intellectual property and sensitive information undermines our nation's defense posture and economy. Global costs last year are estimated at $600 billion, with an average cost per American of $4,000.
IT'S TIME

FOR ACTION

The Cybersecurity Maturity Model Certification will soon be a requirement for acquiring contracts with the Department of Defense. Consisting of five maturity levels, the certification will demonstrate your company's aptitude to handle sensitive government information.

Let us help you with all things CMMC.
Our business was founded on risk avoidance

Cross-functional, senior expertise throughout the entire process

Seamless, well-integrated, and intuitive processes
CMMC – We know it forward and backwards℠.

Global operations are available 24 hours a day, seven days a week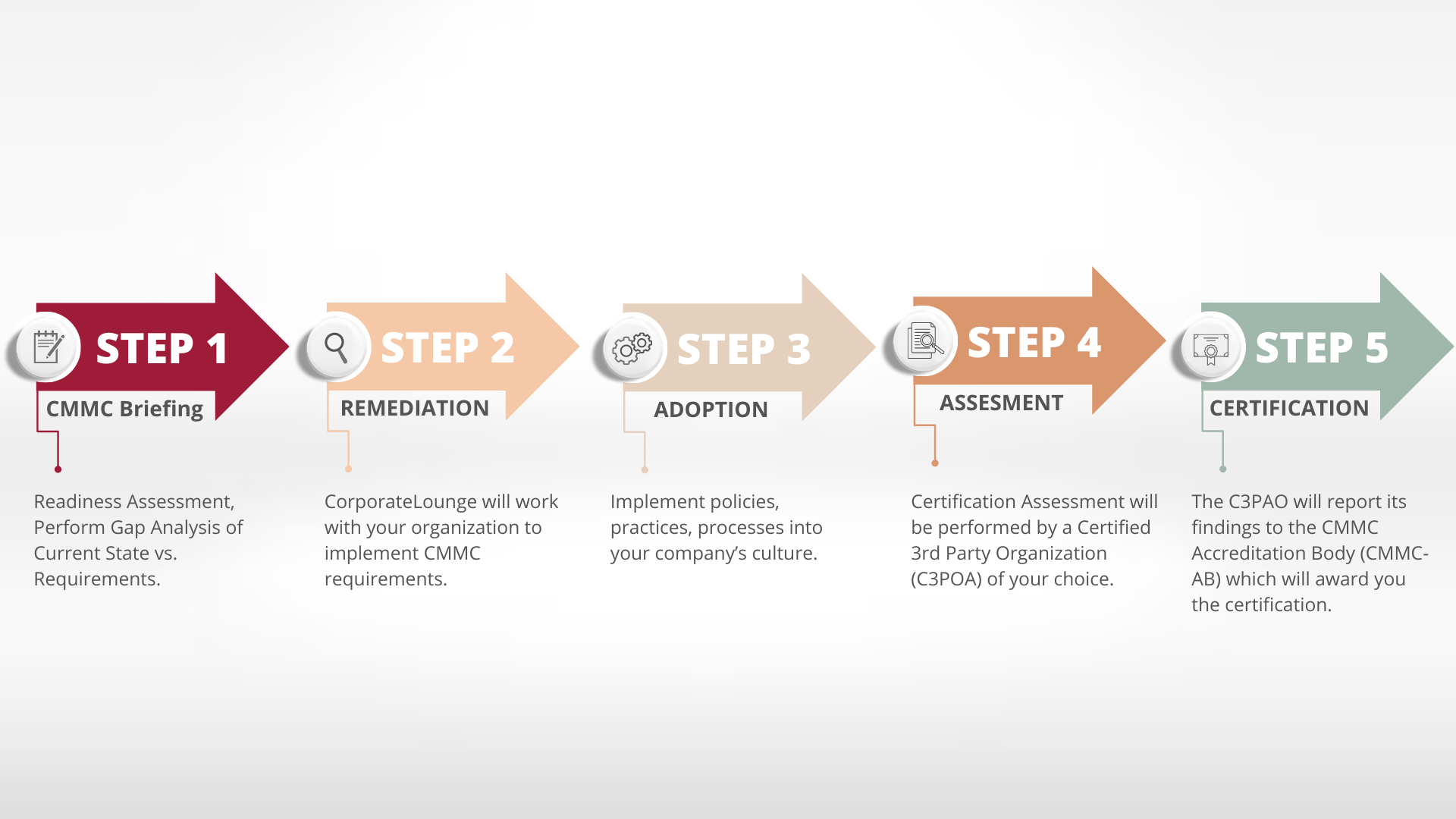 CORPORATE LOUNGE IS NOW AN

RPO!

CorporateLounge is now an RPO! This achievement is a testament to our never-ending dedication to compliance and supporting our customers in doing what they do best! What this means for DoD contractors is that CorporateLounge can now provide advice, consulting, recommendations, and deployment of solutions in alignment with the CMMC-AB Code of Professional Conduct. For more information, please visit: https://cmmcab.org/cmmc-standard/.
REQUEST

MORE INFO

Getting started with CorporateLounge is quick and painless. We keep everything as low risk and as easy as possible. We are willing to invest our time to earn your trust. The process starts with a quick phone call to determine how we can help.